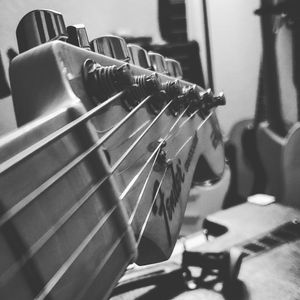 About
Getting their start in Denver, Colorado, Bryce Evans has been playing for over 22 years.  Beginning of spring 2022 Bryce put together his band of musicians to play the music they create. Bryce Evans & The Black Cats was born and blasted onto the scene in June of 2022. Early 2023, the band was booked to play the World Famous Whisky A Go-Go in Las Angeles, California among other dates on the tour! In 2021 Bryce was endorsed by the KononyKheen guitar Company out of Russia. Bryce was featured on Denver Open Media's "Kinda Vague Radio Show" in October of 2022. 
 Hot off the Release of the latest single, "Rail Line Vudu" Bryce is set to release more music in April of 2023. 
 Currently, the band is preparing for the upcoming Road 1 Tour set to kick off in April of 2023.